To say that planning for the Gardens of Stone State Conservation Area has been rushed would be an understatement. 
The heritage values of the Gardens of Stone SCA are the attraction for visitors and tourists. If the reserve is not restored to good health, then the plans for tourism growth will fail. Visitors will see environmental degradation, rather than a world-class environmental restoration program integrated with nature-focused visitor management.
The narrow focus on a tourism growth objective has resulted in locating a proposed major adventure theme park where it degrades Lithgow's primary scenic attraction, the spectacular Lost City pagoda complex. Ruining this view and making the reserve's gateway a large ugly quarry on a road by-passing Lithgow ensures that the reserve can deliver only a fraction of its potential benefit to Lithgow.
To secure the projected revenue and employment benefits, the adventure theme park must be relocated to State Mine Gully, and vehicle access management adjusted to make Lithgow a gateway to the new reserve. 
Read what conservation groups have said about the proposed management of the reserve in the attached submissions.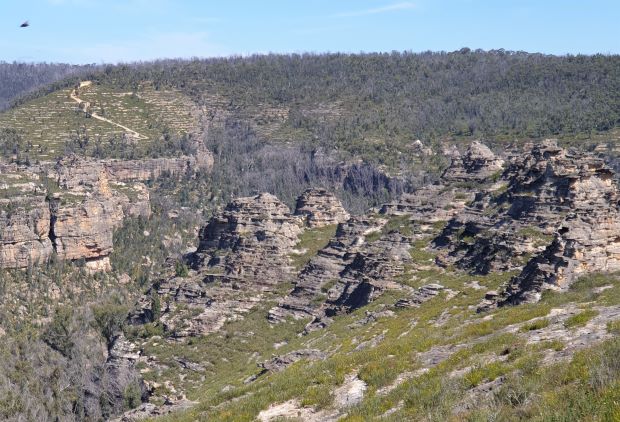 A map of the theme park and accommodation