Angus Place West Mine proposal puts nationally endangered swamps at risk
Centennial Coal plans to reopen the Angus Place Colliery, that has been mothballed since 2015. In August 2021 Centennial submitted a Scoping Report to the Planning Department for its Angus Place West proposal. The company plans to extract up to 8.5 millions tonnes of coal at a rate of up to 2 million tonnes a year. The proposal covers 1,000 hectares and would mine under the Gardens of Stone State Conservation Area. Centennial currently has submitted its proposal for consideration under Federal environmental law (the EPBC Act) and in its submission alleges that mapped national heritage listed swamps are not national heritage.
Please write a submission on the EPBC Act referral document.
More details on how mining will impact on nationally endangered swamps.
Lithgow Environment Centre's submission, Nature Conservation Council's submission and Wilderness Australia's submission.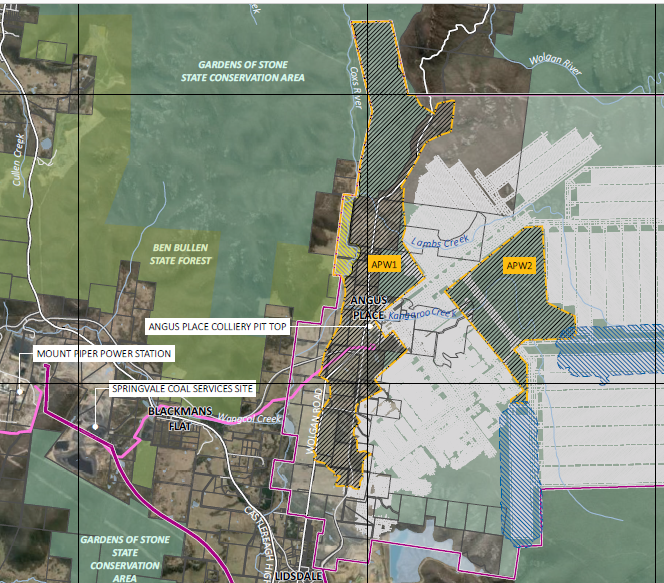 Adventure facilities and tourism accommodation must not blight views
The reserve's draft plan sets to drive tourism growth instead of conservation and presentation of the heritage values that ensures quality sustainable tourism. Placing adventure tourism facilities in the middle of the Lost City view wrecks Lithgow's best scenic asset and illustrates perfectly what's wrong with the draft management plans. 
The Gardens of Stone State Conservation Area must establish effective recreation management that:
provides for and promotes ecologically sustainable and environmentally acceptable recreation and tourism activities;

makes sustainable recreation activities currently ecologically unsustainable;

protects and restores its natural and cultural heritage; and

excludes illegal activities.
Management must ensure the aspirations of Traditional Owners to care for and share Country and Aboriginal culture are supported.