Road access to the Gardens of Stone State Conservation Area is being reconstructed from a previously ruinous state. 
Until officially opened, it's best not to visit the reserve on your own. It's easy to get into trouble on the reserve's myriad of rough access tracks in the reserve and off-track navigation is difficult. So please be patient while this new reserve is put in place.
There are, however, scheduled walks in the the Gardens of Stone provided by volunteer bushwalking leaders. These trips are posted on the National Parks Association and the Blue Mountains Conservation Society websites, but numbers are limited.
To prepare for when the reserve is opened, why not purchase a Gardens of Stone Visitors Map?
You can also still enjoy this spectacular area through the images on the Gardens of Stone In Focus gallery which reveals what's in store.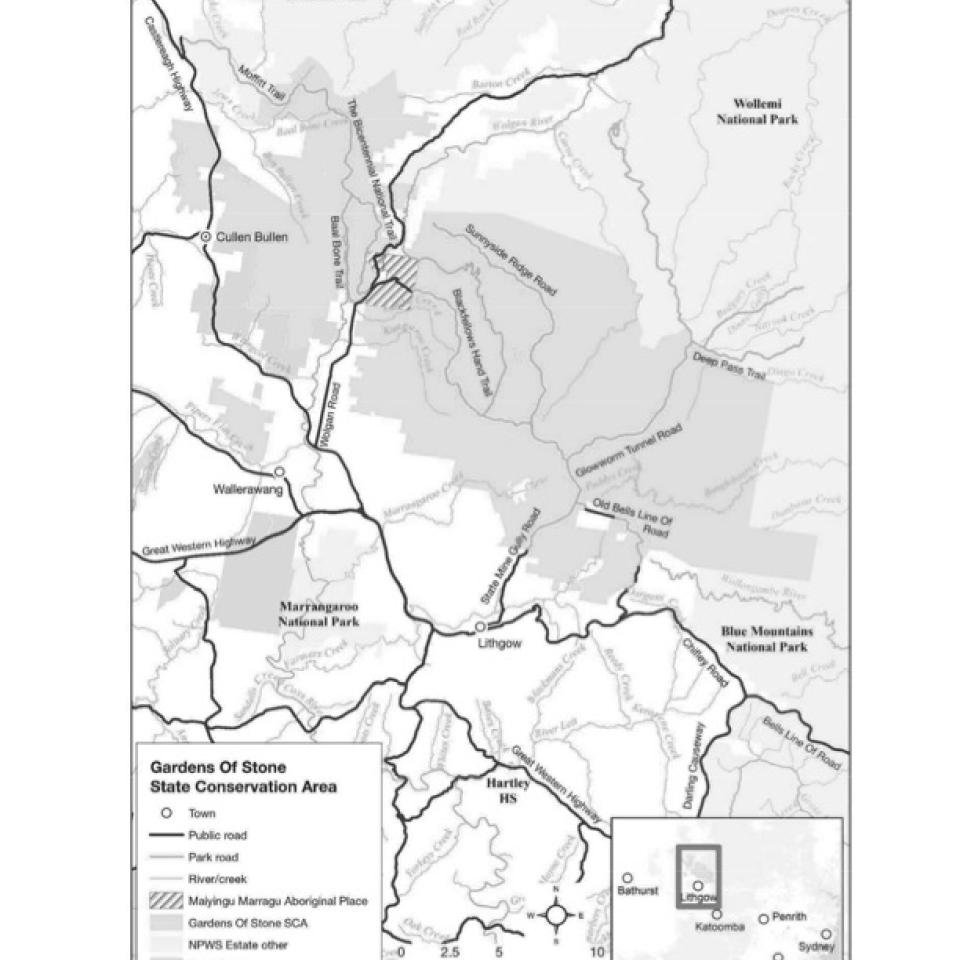 Experience the natural wonders. Within reach of Lithgow, an amazing variety of ways to celebrate natural beauty and scenic awe. Many people have visited, few have been unchanged by the experience.
The Gardens of Stone visitors map has been created to showcase the area and provide visitors with a guide to some of the more remarkable and accessible areas. Available for $10.